Paper Recycling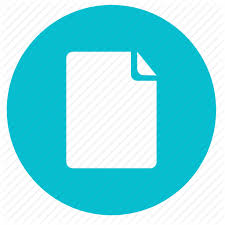 Submit Abstract
Register Now
Paper recycling pertains to the processes of reprocessing waste paper for reuse. Waste papers are either obtained from paper mill paper scraps, discarded paper materials, and waste paper material discarded after consumer use. Examples of the commonly known papers recycled are old newspapers and magazines. Other forms like corrugated, wrapping, and packaging papers among other types of paper are usually checked for recycling suitability before the process. The papers are collected from the waste locations then sent to paper recycling facilities. Paper is one the material that can be easily recycled. Recycled paper is paper that was made from paper and paper products that has already been used and recovered. People need to take their time and save the paper products so that they can be recycled. Paper recycling begins with us. We all need to show our interest in recycling to make it successful.
Benefits of Paper Recycling
The environmental benefits of paper recycling are many. Paper recycling:
Recycling one ton of paper would:
· Save enough energy to power the average American home for six months.
· Save 7,000 gallons of water.
· Save 3.3 cubic yards of landfill space.
· Reduce greenhouse gas emissions by one metric ton of carbon equivalent (MTCE).
· Reduces greenhouse gas emissions that can contribute to climate change by avoiding methane emissions and reducing energy required for a number of paper products.
· Extends the fibre supply and contributes to carbon sequestration.
· Saves considerable landfill space.
· Reduces energy and water consumption.
· Decreases the need for disposal (i.e., landfill or incineration which decreases the amount of CO2 produced).
On the other hand, when trees are harvested for papermaking, carbon is released, generally in the form of carbon dioxide. When the rate of carbon absorption exceeds the rate of release, carbon is said to be "sequestered." This carbon sequestration reduces greenhouse gas concentrations by removing carbon dioxide from the atmosphere.
Paper recycling process
Rationale for recycling
Energy
Landfill use
Water and air pollution
Stockpiles and legal dumping
Related Conference of
Paper Recycling
Paper Recycling
Conference Speakers
Recommended
Sessions
Related
Journals
Are you
interested

in