Remote Sensing and Satellite Technology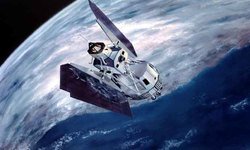 Submit Abstract
Register Now
Remote Sensing refers to the science of identification of Earth surface features and estimation of their
Biophysical properties using electromagnetic radiation as a medium of interaction.
Satellite technology in an equatorial circular orbit at a distance is approximately 42,164km from the
Earth station, i.e. approximately 35,787km above mean sea level, which has a period equal to the Earth's rotation
on its axis and would remain geostationary over the same point on the Earth equator.
Land use land cover
Hydrological analysis
Landfill Sites Monitoring
Hydromorphogeological
Related Conference of
Remote Sensing and Satellite Technology
Remote Sensing and Satellite Technology
Conference Speakers
Recommended
Sessions
Related
Journals
Are you
interested

in